http://videos.arte.tv/de/videos/flirten_auf_russisch-6421448.html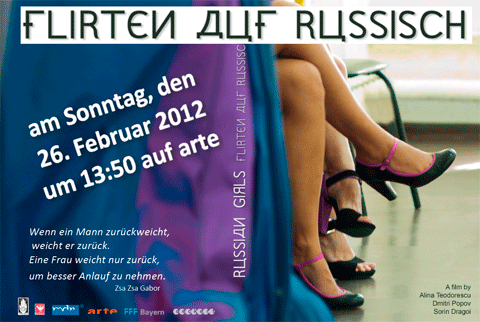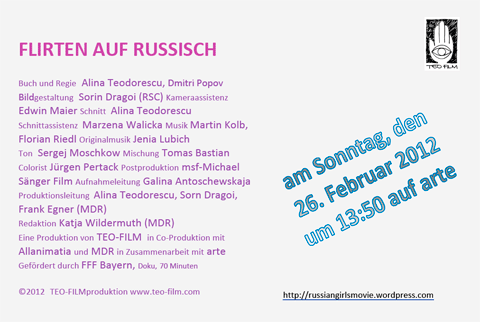 HD - 70Min - 16:9 - STEREO


Link zur Blog-Seite
STORY:

How can I 'hunt down' the man of my dreams?
Or any man at all?
How should I glance, how should I move?
How should I bend down and obey to attract male attention?
For all these matters, there are special women's courses and
exercises available in post-communist Moscow.
In a country where there are 5 millions more women as men,
the "battle" to find a man can sometimes assume existential
proportions. They all have one basic insight in common, however:
for a woman to find a good man, she has to start by working on herself ...